Gallo: Le galo an horvey! Le galo est un patrimoènn alif ben alif! La festt Mill-Góll est unn chauncz d'apranr ó ben de recauzae le galo. An efét du 15 diq'au 25 de setanbr i-ara moyen de sioedr tótt sort de qei dan unn dizaènn de comunn d'Ill-e-Vilaèyn. Est pór elàe qe la festt amontr tótt lez maenierr de patrimoènn couteürau e einmateriau de Bertaèyn, e q'ol nóz perit autaunt a escoutae dez contt, du chaunt, dez cauzeriy sur le galo com a daunczae e jóae gouren,…). An Bertaèyn le galo se desmucz !
Jèrriais: Y'étha du gallo par les c'mîns d'l'Ille et Vilaine duthant la fête Mill-Góll 2010. Du tchînze au vîngt-chînq dé Septembre 2010, nos anmîns du Pays Gallo propos'sont d's opporteunités d'apprendre ou d'èrpâler l'Gallo et mouontéthont les difféthentes faches d'l'héthitage tchultuthel dé Brétangne par des contes, d'la chant'tie, des lectuthes et des d'bats, du sports et des gammes, coumme la litte traditionnelle Brétonne, et d'la dans'sie, En Brétangne, lé Gallo s'dêmuche!
Angliais: The annual festival of the Gallo language takes place across Ille-et-Vilaine 15-25 September 2010. A chance to learn Gallo or to reacquaint oneself with the living linguistic tradition through aspects of Breton cultural heritage such as storytelling, singing, discussions, sport and games, and dancing. Gallo is on the move!
Français: Le gallo est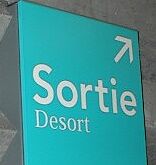 un patrimoine vivant! Le festival Mill-Góll – bavard en gallo – est l'occasion d'apprendre ou de reparler le gallo au travers des nombreuses animations proposées du 15 au 25 septembre dans une dizaine de communes d'Ille-et-Vilaine. Mill-Góll met en scène différents visages du patrimoine culturel immatériel de Bretagne au travers de l'oralité (contes, chants, conférences et débats sur le gallo…), du sport et des jeux (gouren…), ou de la danse. Le gallo s'affiche en Bretagne!
Download festival info:
http://www.bertaeyn-galeizz.com/images2009/dossier-mille-goules.pdf