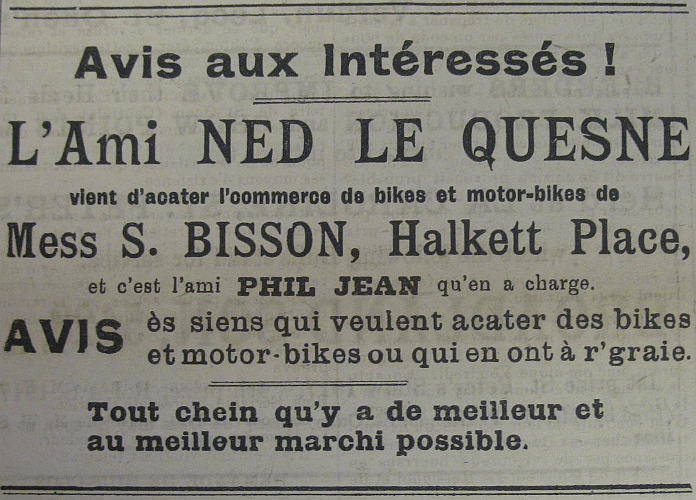 Wednesday 22 September is Green Travel Day in Jersey. The date corresponds with World Carfree Day and is also part of European Mobility Week.
Mêcrédi l'22 d'Septembre et la Journée ès Vèrts Viages en Jèrri. Ch'est la date étout d'la Journée Mondiale Sans Vaituthes et ch'est eune partie d'la S'maine Ûropéenne d'la R'mueûthie.
The object of the day is to reduce the number of cars on the road. Whenever possible, you are encouraged to:
walk

cycle

take a bus

car share
Ch'est en tchi nou veurt rêduithe lé fliotchet d'vaituthes par les c'mîns. Nou vos encouothage dé:
marchi
pédaler
prendre la beusse
chârer vot' boulant
Commuters have probably the most opportunity for change as alternative travel options are more readily available. The day is all about raising awareness of the merit and availability of green travel options. Hopefully, having tried a different option on 22 September, you'll be encouraged to use that option again, if only once a week.
Les journalièrs ont l'pus d'pôssibilités d'changi viyant qu'i' y'a d'aut's transports d'amain. La journée sèrvitha à faithe la promotion des vèrts viages tchi sont méthitouaithes et conv'nabl'yes. Ch'est à espéther, s'nou-s'a êprouvé un pus vèrt viage l'22 d'Septembre, nou-s'en va l'èrêprouver, au mains eune fais par s'maine.
If regular car com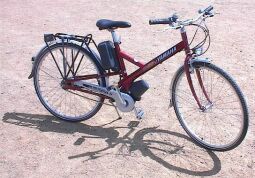 muters were to leave their cars at home just once a week, traffic congestion would reduce to school holiday levels.
Si les journalièrs en vaituthe laîssaient lus motos siez ieux raîque eune fais par s'maine, la blioqu'thie du trafi s'sait rêduit jusqu'au nivé des vacanches scolaithes.
Extra cycle parking will be available for the day in the Royal Square by Vine Street and also on the Esplanade by Gloucester Street. Connex will be putting on extra relief buses on the most popular routes at commuter times. Green travellers will be able to use the showers at Springfield Stadium from 6.30am and at the Marina facilities on the New North Quay (next to the Maritime Museum) between 7.30am and 9am.
Y'étha des par à bikes d'extra chu jour-là dans l'Vièr Marchi du bord d'la Rue des Vîngnes et sus l'Espliannade étout du bord d'la Rue d'l'Hôpita. Connex s'en va ajouôter des beusses par les routes les pus populaithes duthant l's heuthes dé prêsse. Des vèrts viageurs pouôrront faithe sèrvi les douches au par d'Springfield à c'menchi à 6h30 et au Nouvieau Hâvre à la Caûchie du Nord (auprès du Musée Mathitînme) dé 7h30 à 9h