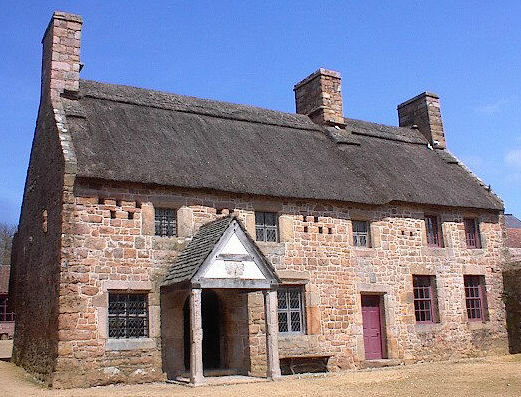 Nou-s'a châque sémaine quat' rencontres pouor ouï et pâler l'Jèrriais:
• Mardi 5h30-6h30 du sé à l'aubèrge Adelphi dans la Pathade, Saint Hélyi
• Mêcrédi 10h30-11h30 du matîn au Village Tearoom, Saint Martîn
• Jeudi 10h30-11h30 du matîn au Musée d'Jèrri (café)
• Vendrédi 10h30-11h30 du matîn à Jersey Pearl, Saint Ouën (café)
Duthant l'Êté 2019 nou s'en va caqu'ter et danser étout à Hamptonne eune fais par mais:
• Sanm'di l'15 dé Juîn
• Sanm'di l'27 d'Juilet
• Sanm'di l'24 d'Août
• Sanm'di l'21 dé Septembre
Y'étha d'la caqu'téthie auve du café/thée dans la tchuîsinne d'la Maîson Hamptonne 11h-12h épis Les Chaboleurs pratiqu'thont des danses dé Jèrri, d'Dgèrnésy, d'la Grande Tèrre et d'la Brétangne dans l'bel 12h-1h
(S'nou n'est pon membre d'l'Héthitage d'Jèrri, d'la Société Jersiaise, ou du National Trust dé Jèrri, nou dait payi l'entrée à Hamptonne)
V'nez êcoutez la convèrsâtion en Jèrriais l'tou d'la tabl'ye – ou pâler auve nous!
V'nez r'garder les danses traditionnelles – ou dansez acanté nous!

Every week there are four meet-ups to hear and speak Jèrriais:
• Tuesday 5.30-6.30pm at the Adelphi pub in the Parade, Saint Helier
• Wednesday 10.30-11.30am at the Village Tearoom, Saint Martin
• Thursday 10.30-11.30am at the Jersey Museum (in the café)
• Friday 10.30-11.30am at Jersey Pearl, Saint Ouen
During Summer 2019 there'll also be a monthly chat and dance meet-up at Hamptonne:
• Saturday 15th June
• Saturday 27th July
• Saturday 24th August
• Saturday 21st September
There'll be chat (with tea/coffee) around the table in the kitchen of the old Hamptonne House between 11-12 noon followed by a presentation in the courtyard of traditional dances from Jersey, Guernsey, the Norman mainland and Brittany by Les Chaboleurs 12 noon – 1pm
(Members of Jersey Heritage, La Société Jersiaise or other partner organisations have free entry on production of their cards – otherwise normal entry prices to Hamptonne apply)
Come and eavesdrop on the Jèrriais conversation around the table – or join in with the talking!
Come and watch traditional dances being practised – or join in with the dancing!